Did you know the price of Small-Scale Technology Certificates (STCs) has dropped dramatically over the last few months and is showing no signs of slowing down?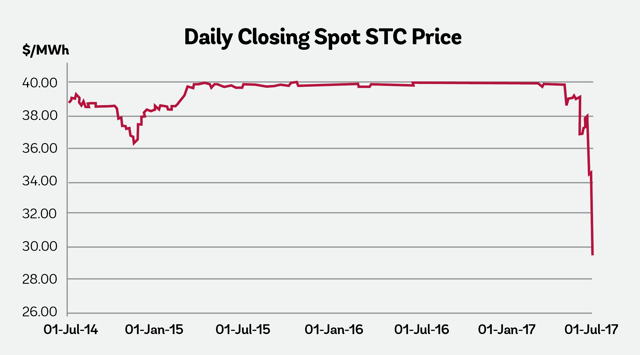 What this means for you, is that there really has never been a better time to invest in solar energy. On top of the significant drop in price, the number of STCs attributable to a solar system will fall by an additional 6.5% on 1 January 2018 as the federal government continues its annual phasing-out of the subsidy program. To secure access to the best available subsidies, you need to ensure the deposit is paid on your solar system before 15 October.
Don't wait! Make sure your solar system is installed before the end of the year to maximise the subsidies available to you.
If you need any additional information or would like to discuss the subsidies applied to our solar quotes, call us on 03 8560 2677. You might also find some of our frequently asked questions useful.